Welcome To Simply Dry Cleaners
We are a family-run business that has been caring for its customers since 2000. It is our pleasure to serve your every cleaning and mending needs.
We provide a complete range of services including dry cleaning, laundry, ironing and repairs & alterations. We specialise in wedding dresses, curtains, upholstery, suede and leather garments. We care for your garments six days a week Monday to Saturday.
We also provide contract cleaning for hotels, restaurants, businesses, schools and sports teams.
Doing our bit to go green
We only use the best dry cleaning products, all of which are environmentally friendly.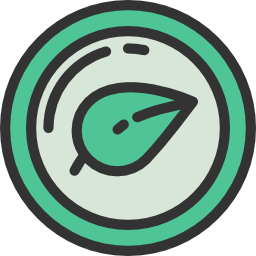 Dry Cleaning

Laundry & Ironing

Curtains & Upholstery

Specialist Garments

Repairs & Alterations
Free collection and delivery service over £40!
Just pick up my wedding dress made of very delicate fabric and my husband's suits. This dry Cleaners did fantastic job, both the stains and the mould were completely removed my wedding dress looks like new. Excellent service and great communication. I'm really very happy with the service. I will definitely recommend it to my friends and family. Thank you.

Ewelina


October 5, 2019

I was asked by my daughter to get her wedding dress cleaned. Felt under pressure to get the job done well and for a reasonable price. After quite a lot of searching decided on simply dry cleaners and after collecting the garment today, am so pleased I did. They have managed to remove all the dirt from the bottom of the dress and train plus all the food and drink stains - it's like new! Staff are also efficient and friendly - thank you.

Michaela McGarry


August 15, 2019

These guys were amazing.. I had an accident with a bottle of carpet cleaner that leaked on to my prized Oliver Sweeney jacket and it made a complete mess of the inner lining, but not to fear Simply Dry clean to the rescue! They were themselves a bit dubious they'd be able to get it out and wanted to manage my expectations, but low and behold the project was an outright success - they made a fantastic job of things. Thanks Simply Dry clean, you're my heroes!

Paul Thompson


May 22, 2019

I've been coming to this lovely chap for nearly 20years now and I can't recommend them enough. Are they cheap? I don't know, because I've never gone anywhere else. I don't want to go anywhere else. The quality of work is so impressive with up to date industry knowledge and genuine care and attention. I've used all his services on offer because I don't just take him my dry cleaning, I take all my vintage dresses and coats too, and he lovingly repairs and cleans them all. I look forward to this time of year when I dig out my winter wools and take them to Simply for a freshen up. Their work is consistent and reliable all seasons. Please take all your treasured items and dry clean only basics to Simply Dry Cleaners and support local business too...they're a Horsforth Institution! Thanks so much Mr Simply. See you soon.

Helen Sturgeon


September 26, 2019
"Took my daughters wedding dress there for cleaning and couldn't be more impressed with their knowledge and care. Highly recommended."
"Wonderful, professional dry cleaning service, plus they are so lovely, warm and friendly as well. We have been using this dry cleaner for 15 years, and won't take our dry cleaning anywhere else."
"I had my wedding dress cleaned here, as well as two garments altered. I was really pleased with the service. My dress was back to new and one tiny tear in the lining had been re-stitched. My dress is made of very delicate satin and I was apprehensive to have it cleaned but the staff were very trustworthy, reliable and friendly. I will be bringing all dry cleaning/alterations here from now on."